ACEL Annual Conference 2014 Early Bird Registrations Close 30 June
Early Bird reduced registration fees will close on 30 June for the Annual ACEL conference. This year's meeting will be held from 1 - 3 October at the Melbourne Convention and Exhibition Centre. The reduced cost for ACEL members is $825 for the three days and $925 for non members.
Keynote speakers include Prof. Linda Darling-Hammond (USA); Charlotte Danielson (USA); Dr John J Medina (USA); Noel Pearson (Australia); Richard Gerver (United Kingdom); Prof Lee Wing On (Singapore); and Prof Tim Flannery (Australia).
Federal Minister for Education Christoper Pyne will give the opening address.
Read More...
Commonwealth Continues Support for Teach for Australia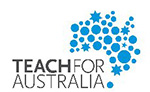 "Teach For Australia (TFA)has welcomed the Commonwealth Government's recent commitment of $22.2 million to its program, which will see the recruitment, selection and training of 240 new postgraduate teachers.
"Educational disadvantage in Australia is real. We have one of the largest gaps between the best-performing and worst-performing students in education amongst OECD countries, up to three years," CEO Melodie Potts Rosevear said.
To date, Teach For Australia has placed 228 Associates to teach in secondary schools servicing low socioeconomic communities in Victoria, the Northern Territory and the Australia Capital Territory as they study at a Master's level for their teaching qualification.
Amongst Associates:
95 per cent teach for at least two years
62 per cent teach for at least three years
100 per cent teach in low socioeconomic status communities
37 per cent teach in regional or remote communities.
49 per cent are male
40 per cent are eligible to teach STEM
20 per cent are eligible to teach Languages
The recently finalised Australian Council for Educational Research (ACER) evaluation report, found that every participating school with a vacancy has requested another Associate.
Read More...
Stronger Powers for NSW Principals
Saturday 21 Jun, 2014
Sydney, NSW

NSW public school principals have been given strengthened powers and shorter timelines to deal with underperformance and teachers who do not follow guidelines set by the Department of Education and Communities.
"Overwhelmingly, teachers are doing a great job but we can't afford to relax and I make no apologies for setting very high standards," said the Minister for Education Adrian Piccoli.
"Teachers who fail to perform to expected standards can be stood down from the classroom in 10 weeks, about half the time it currently takes a principal to tackle underperformance."
School staff who do not follow reasonable directions can be issued with a written warning. A subsequent breach would lead to a further official warning and a third breach may lead to disciplinary action, which in some cases could lead to demotion or dismissal.
The new policy will be spelt out in a strengthened Code of Conduct, which includes the Department of Education and Communities' first-ever Dress Code. It will take effect at the start of Term Three.
QELi Delivers First NT Education Leadership Program
Thursday 12 Jun, 2014
Queensland

Northern Territory teachers have begun taking part in a new education leadership program designed to equip them with the skills and tools they need to improve student outcomes.
Designed and delivered by the Queensland Education Leadership Institute (QELi), the Tomorrow's School Leaders program was launched recently and will continue with a series of face-to-face workshops during the coming year.
The program aims to support high performing and aspiring teaching principals, deputy principals and assistant principals. The 12-month program will develop their ability to lead others, deliver effective teaching and learning, and drive improvement, innovation and change in schools.
QELi CEO Dr Stephen Brown said feedback from the first program had been overwhelmingly positive and demonstrated NT educators' demand for ongoing professional development.
Multi-Million Ugrade for Hunter Sports HIgh School
Thursday 12 Jun, 2014
Sydney, NSW

Hunter Sports High School will have its facilities completely overhauled by the NSW Government, with funding committed in next week's State Budget to begin the transformation.
Minister for Education Adrian Piccoli, Minister for Planning Pru Goward and the Member for Charlestown Andrew Cornwell announced this important commitment by the NSW Liberal & Nationals Government at the school today. The project will provide predominantly new buildings, including options for:
New classrooms
Visual arts and science labs
Woodwork and metalwork
Food technology
Library, performance and canteen facilities
Training facilities and playing fields.
Construction is expected to commence in September 2015.
Pasi Sahlberg - Equity and Excellence in Education: the Finnish Experience
Tuesday 10 Jun, 2014
Sydney, NSW

Renowned author and educator Pasi Sahlberg will speak at the Teachers Federation Auditorium at 37 Reservoir St Surry Hills on Monday 16 June. His topic is how Finland built its highly regarded education system and how other high performing nations are continuing to improve their schools.
The presentation will focus on how Finland achieved success without competition, school choice and test-based accountability.
Importantly in the Australian context, Mr Sahlberg will address the interconnectedness of high quality and high equity in school education, upon which the Gonski funding model is founded.
Pasi Sahlberg is a former Director General of CIMO (Centre for International Mobility and Cooperation) in Helsinki and currently a visiting Professor of Practice at Harvard University's Graduate School of Education.