Pasi Sahlberg - Equity and Excellence in Education: the Finnish Experience
Tuesday 10 Jun, 2014
Sydney, NSW

Renowned author and educator Pasi Sahlberg will speak at the Teachers Federation Auditorium at 37 Reservoir St Surry Hills on Monday 16 June. His topic is how Finland built its highly regarded education system and how other high performing nations are continuing to improve their schools.
The presentation will focus on how Finland achieved success without competition, school choice and test-based accountability.
Importantly in the Australian context, Mr Sahlberg will address the interconnectedness of high quality and high equity in school education, upon which the Gonski funding model is founded.
Pasi Sahlberg is a former Director General of CIMO (Centre for International Mobility and Cooperation) in Helsinki and currently a visiting Professor of Practice at Harvard University's Graduate School of Education.
Federal Police Teams With Disney For Online Security
Tuesday 10 Jun, 2014
Melbourne, Vic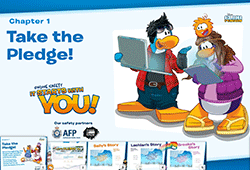 Australian Federal Police (AFP) cyber security experts have teamed up with Disney to create a new online safety program for primary schools. Announcing the program Minister for Justice Michael Keenan said: "The AFP's transnational work has a strong focus on protecting children in online environments and this initiative with Disney is a significant indication of how widely-recognised and respected our law enforcement expertise is in the online industry."
Disney's Club Penguin has teamed with the AFP to create the free online safety program, it is called 'Online Safety, It Starts With You.' The national program has reached out to over 1200 Australian primary schools and is about to be launched in New Zealand.
The program is available as a free digital multi-touch book for iPad, it can be download on iBooks.
Read More...
EduTech opens on 3 June at Brisbane Convention Centre
Monday 2 Jun, 2014
Brisbale, Qld

Australia's largest education exhibition and congress, EduTECH, takes place at Brisbane Exhibition & Convention Centre on 3 & 4 June. Over 5,000 education leaders are set to discuss how technology can be used to improve the way Australians teach and learn.
Over 1,500 schools and 130 tertiary education institutions will join over 220 ed tech suppliers and some of the world's leading thinkers and educators.
Sir Ken Robinson, arguably the world's best known author and advisor in creativity and innovation, shares the stage with over 230 other speakers including Sugata Mitra, Professor of Educational Technology at Newcastle University (UK), winner of TED's 2013 best speaker award.
Other speakers include Sir John Daniel, Former President of the Commonwealth of Learning (UK); Michael Gallagher, Executive Director, Group of Eight; Australian media personality, Adam Spencer; Tim Dodd, Education Editor from Australian Financial Review; and Jane Caro advertising expert and education commentator.
EduTECH will be officially opened by the Prime Minister's Parliamentary Secretary, the Hon Josh Frydenberg MP at 10am on Tuesday 3 June.
Siblings scrapping is normal: QUT study
Three out of four Australian parents are concerned about their children fighting yet claim their kids get along well, a University of Queensland study has found.
Research by UQ's Parenting and Family Support Centre also found that parents view smacking as the least acceptable method to deal with children fighting.
UQ researcher John Pickering said that while parents were worried about fighting and aggression among siblings, they also viewed it as normal.
"At the same time, they're concerned enough to say that they want help controlling it," Mr Pickering said.
The findings are part of a wider, ongoing study that is a world-first trial of the Triple P Positive Parenting Program in managing sibling conflict.
Parents seeking help to manage their children's fighting, aggression, anger or hostility towards each other can participate in the program free of charge.
Read More...
Quit competition for Vic students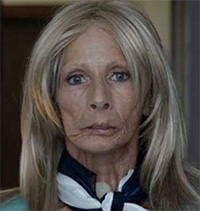 QUIT Victoria has launched a novel way of involving students in reducing smoking. Although youth smoking rates in Australia have never been lower, the majority of smokers take up the habit in their teen years so preventing uptake during adolescence is critical to reducing adult smoking rates, Quit states.
To mark this year's World No Tobacco Day on May 31st, Quit Victoria is inviting upper primary and high school students to take part in The Critics' Choice, with the chance of winning $500 sporting equipment voucher for their school.
Quit Victoria's Luke Atkin said The Critic's Choice could spark some great classroom conversations.
"Teacher can get their students to think about and discuss the different issues surrounding tobacco use by viewing and critiquing 12 anti-smoking advertisements from around the world," he said.
"Students have the chance to win a $500 sporting equipment voucher for their school by voting at www.quit.org.au/criticschoice for the ad they think is most effective in discouraging young people to smoke."
More information and a free teacher's resource designed for upper primary and high school students is available at www.quit.org.au/criticschoice.
Read More...
Lenovo Appoints Education Head
Thursday 29 May, 2014
Sydney, NSW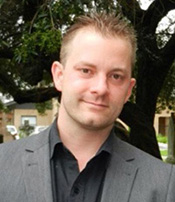 Lenovo today announced the appointment of Paul Hutchings as the Education Industry Lead for Australia and New Zealand.
In this newly-created role, he will be the driving force behind Lenovo's education strategy, programs, and partnerships across Australia and New Zealand. Hutchings is an education and technology industry veteran, with over a decade of experience in these areas. He has held positions managing the education business units for both Microsoft and Samsung. He worked as Microsoft Australia's K-12 Education Territory Manager for over three years and was most recently the Samsung Education Industry Lead.
He said: "As we move into the PC Plus era, laptops and desktops are not the only technologies that schools can leverage. There is an increasing demand for more tactile learning tools such as tablets and convertible devices. Along with our LanSchool software offering, Lenovo is one of the few companies that has a product portfolio that is diverse enough to meet the needs of the evolving education sector."